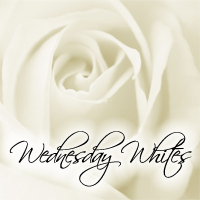 I started to appreciate white since joining
Wednesday White.
Raya made the right choice to create a white theme for her meme.White is rare to find, just like her. She is still one of the most beautiful girls I've ever seen and has the sweetest disposition and sense of humor. That is why she is loved and adored by so many including me.
Then I saw something that made me smile. "Life is too short to dance with ugly WOMEN."